In response to a hospitality industry getting back to business, and demand for its innovative cocktail machines, T&J is recruiting drinks dispense engineers across the country.
Based in Tamworth in the West Midlands, T&J Installations, the drinks field service division of Celli AMUK (Asset Management UK), is a national provider of drinks dispense solutions and maintenance services.
From global brand-owners, national pubcos and high-profile stadium venues, to microbreweries, pubs, bars and restaurants – T&J's client base spans the entire hospitality industry.
As on-trade venues have opened back up, T&J is now seeing rapid growth in demand for its services. This follows an understandably quieter period of business during national lockdowns.
To meet demand, T&J is now recruiting drinks dispense technician roles. These positions are available right across the country – from Greater London, and the East and West Midlands, up through to Manchester and into Scotland.
The new positions are needed to also help deliver an extensive rollout of cocktail dispensers.
Open to many, training provided
Drinks dispense technicians are a rare breed, and that's why AMUK-TJ Field Services is offering all the necessary training. The vacancies are suitable for people in a technical profession, such as a plumber, electrician or mechanic – perhaps with NVQ Level 2 or 3. They're also open to those that are non-skilled who have a knack for technical tasks, a basic background in DIY or simply an interest in the industry.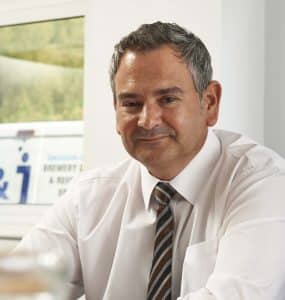 Ian Jones, Managing Director of T&J Installations, said:
"These positions are open to a wide range of people, and we particularly want to attract those early on in their professional life – as the profession has a lot to offer young people in search of a career in a technical role.
"We know that younger generations have been hard hit professionally by the pandemic. With the drinks industry returning to form quicker than expected, we think it's important to focus on young people and welcome them into the sector.
All the necessary training will be provided for these new recruits, with everything they need to begin their career in this industry. It really is an excellent opportunity for someone starting out in their professional life."
Mechanically shaken, not stirred
These new engineers will also be vital in providing installation work for AMUK–TJ Field Services, as part of a dedicated team delivering a rollout of cocktail machines in a wide range of venues. Installing this innovative product makes the prospect of the opportunity even more exciting.
Ian Jones continued:
"T&J has always been keen to embrace innovative drinks dispense solutions that deliver better efficiencies and higher quality products. Since becoming part of the Celli Group, this has been made all the more possible, with the development of a UK Centre of Excellence and Innovation.
Working with leading brand-owners on the cocktail dispenser delivers a range of benefits to licensed premises. It enables them to offer cocktails without the costly, and sometimes complex, process of training staff on mixing. With quick dispense, cocktail orders no longer stunt serving rhythm – reducing queues at the bar. It also ensures cocktails are made with the correct measures – no overpours, making for low wastage – and easy stocktaking too."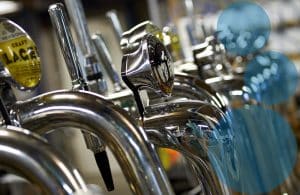 Powering a vibrant industry
T&J-trained drinks dispense engineers get involved in all aspects of drinks dispense, from surveying and specifying dispense systems, to installing and maintaining them. They work on both single-tap and multi-tap installations, and even the innovative volume dispense and FastPour systems, as well as temporary and mobile bars.
Interested applicants are encouraged to get in touch via T&J's recruitment page on their website or send their CV to info@tjinstall.co.uk.