Lehui incorporated a subsidiary in India in 2018 with the purpose of serving the Indian market with its world class technology at a very economical price point.
In mid-2018, Lehui was contracted by United Breweries Limited (UB) to construct a 300HL brew house for its key hub brewery for the northern part of the county in Shahjahanpur, Rajasthan-India.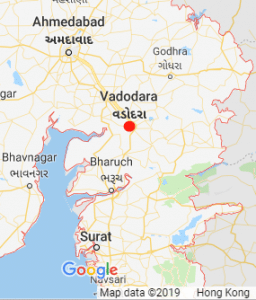 This brewhouse was mandated to have the best in class efficiency, be qualified to produce all premium brands such as Heineken, Amstel, Kingfisher Ultra, while being easy to operate and be overall cost effective.
Keeping the strict requirements in mind, Lehui devised a unique solution whereby the vessel sections were pre-fabricated in the Lehui workshop in Ningbo and shipped in pieces condition to the site. At site they were assembled, tested and installed.
The first brew for this project was completed in 2019 and right from the outset the output met all quality and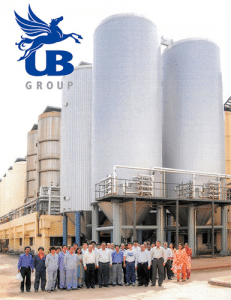 efficiency parameters.
The overall project management, the strict adherence to timelines, the on-site training and documentation supports were specially commended by the UB management and going forward will be the template for all future projects. The brewhouse within 2 weeks of operation was able to meet the key performance parameters of 9 brews per day at a brewhouse efficiency of 98.5%.