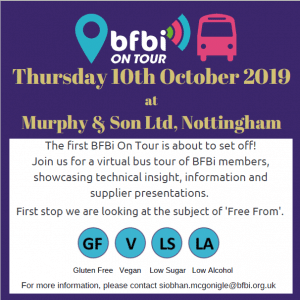 The first BFBi On Tour is about to set off!
Join us for a virtual bus tour of BFBi members, showcasing technical insight, information and supplier presentations.
First stop we are looking at the subject of 'Free From'.
For more information, please contact siobhan.mcgonigle@bfbi.org.uk
To book a place, click here.