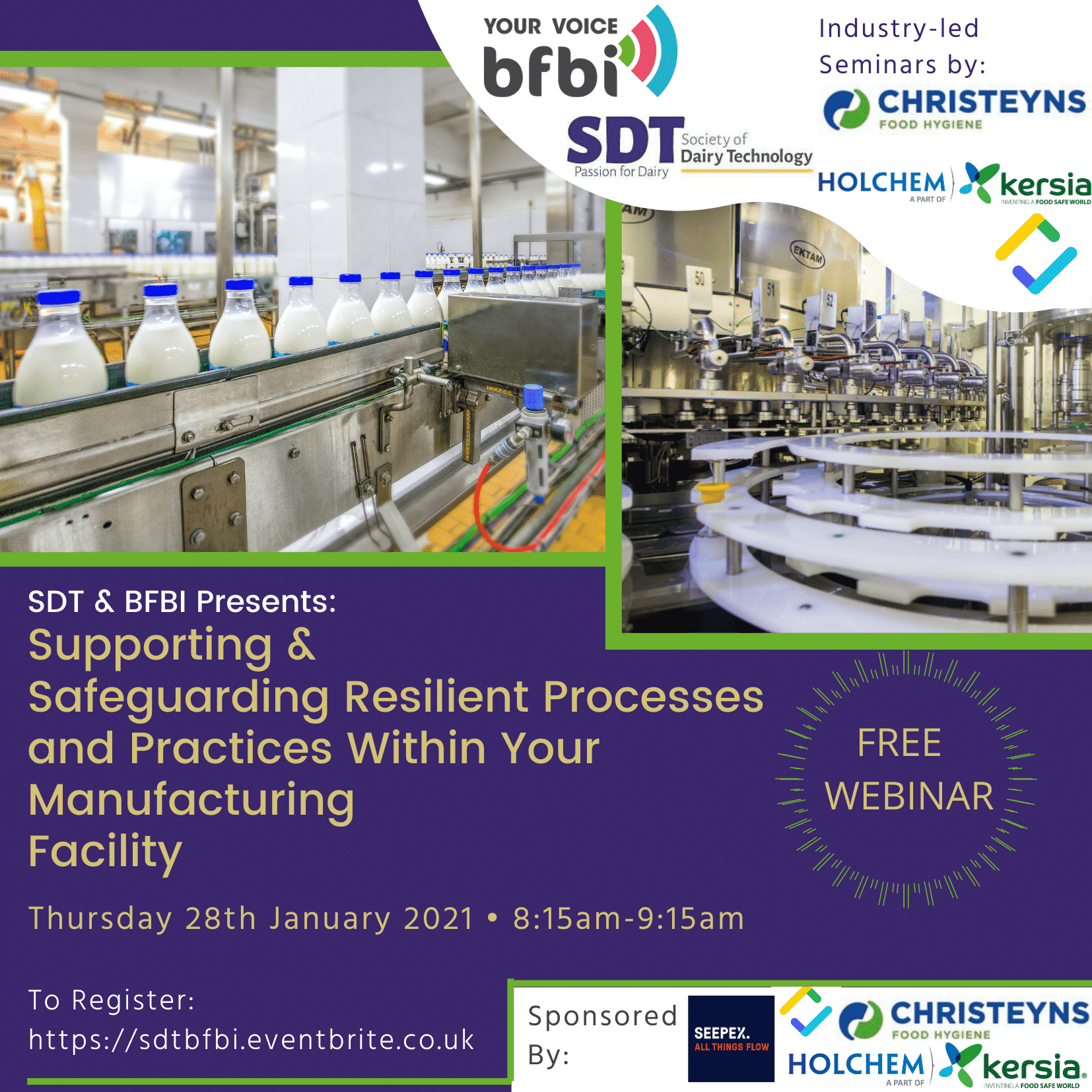 The Society of Diary Technology (SDT) and BFBi hosts a webinar looking at how cleaning in place (CIP) reduces the chances of human error, contributing to an unsafe product.
This event is held online and completely free to attend.
Industry-led Talks are in the below topics:
Holchem | Reduction/elimination of bacteria through robust CIP procedures
Christeyns | The use of cleaning in the management of allergens in food premises
Safety Culture | Use of auditing/monitoring applications to collect consistent data, standardise operations, send reports, identify failed areas and get problems resolved
To register to secure your space, please click here.
Connect with us!
Linkedin- @BFBi
Twitter- @bfbi1907
Facebook- @wearebeverage